Posted in News on 30th March, 2014
Media Release-Arab Council meets with the Member for Banks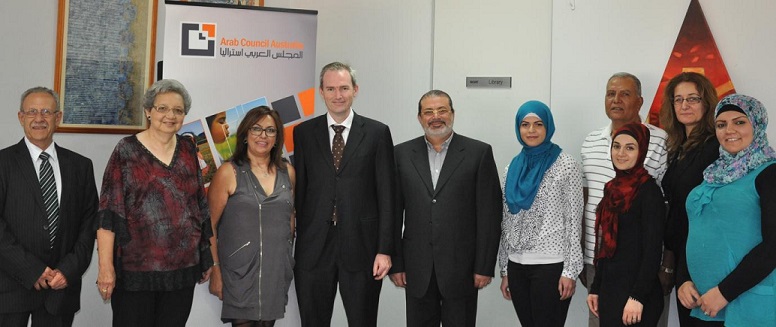 Arab Council Australia Board and staff along with members of the Arab media met today with the Federal Member for Banks Mr David Coleman.
"This is the first time since his election to the Federal seat of Banks that we have hosted Mr Coleman in our Council," Ms Randa Kattan, CEO of Arab Council Australia said.
"It was a great opportunity to take Mr Coleman on a tour of our centre and to introduce him to our many services and programs and to discuss with him a range of matters of importance".
The discussion was held in a Q and A style forum and included Racial Discrimination Act, asylum seekers, immigration, education and industrial relations.
"We look forward to more meetings with Mr Coleman in the future where we could raise and discuss relevant community issues," concluded Ms Kattan.
Read the Media Release from Mr Coleman's office below